This is our sixth year of rounding up our picks for the Best Gifts for Travelers. And every year, our product selection just keeps getting bigger and better.
This guide is our most epic by far, with over 125 different travel gift ideas for every type of traveler. From carryon luggage and travel clothes to tech products and foodie-friendly gifts, there's something here for every travel style, budget, and personality quirk.
BEST CHOCOLATE GIFTS: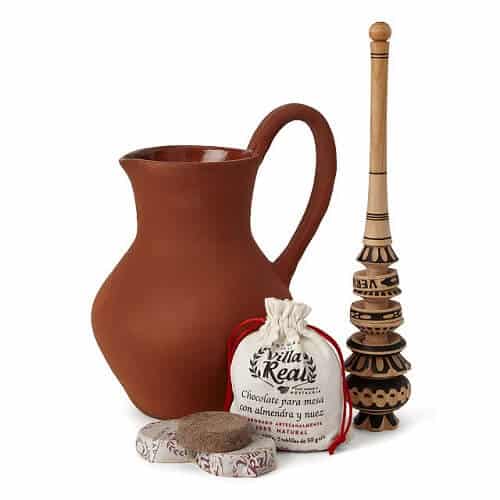 Chocoholics will adore this unique gift set, which is handmade in Mexic. The word "chocolate" comes from the Aztec "xocoatl," and this set includes everything you need to make Mexican hot cocoa the traditional way.
The hand-carved molinillo whisk and hand-molded red clay jug are statement pieces on their own.
But when you add the authentic Oaxacan flavor of pure cacao blended with ground almonds, pecans, walnuts, and cinnamon, you get a delicious dish that tastes as good as it looks.
View full article here >>
Mexican Hot Chocolate Collection
Mexican Hot Chocolate Molinillo
Mexican Hot Chocolate - Villa Real
Mexican Hot Chocolate Jug