Wedding Wire 

November 7, 2019
20 Anniversary Gift Ideas for Your Parents That Will Win You Major Points
We get it, parents can be tough to shop for. These anniversary gifts for your parents are stylish, functional, and will definitely be appreciated.
By Jen Sinrich
If you're newly engaged or married, you probably have a better understanding of the astounding accomplishment it is that your parents have been married as long as they have. It takes hard work, dedication and a persistent willingness to commit to one another through the years, especially when so many changes take place in life. Though an anniversary gift for your parents may not be expected, gifting them something sentimental and useful is a wonderful way to thank them for showing you the way.
Check out some of our favorite anniversary gifts for parents.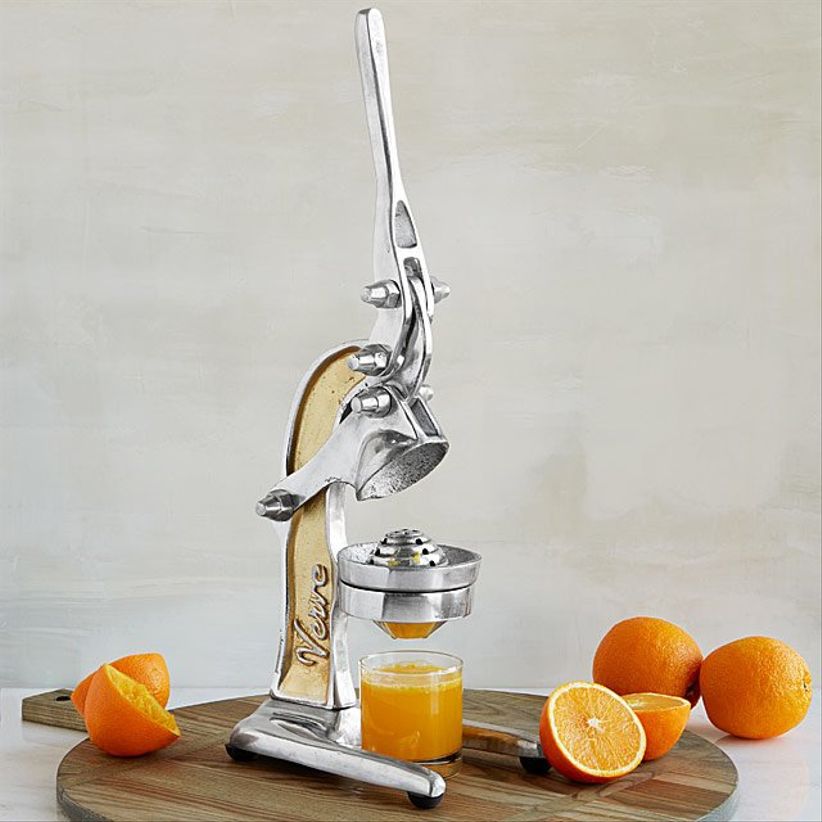 Verve Culture Citrus Juicer
Your parents are going to want to clear their countertop for this handmade beauty. It's great for adding extra zest to any cocktail—or mocktail!
Artisan Juicer Large
Artisan Juicer Small